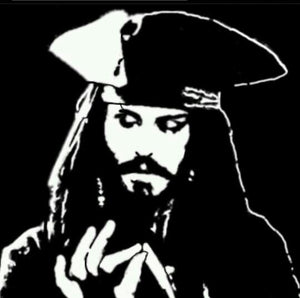 Capt Jack Sparrow Vinyl Decal
Walking with the dead, solving mysteries with CSI investigators, or Dancing With the Stars Applying your TV Themed Rebel Road Authentic vinyl Decal anywhere you will be a celebrity with our high quality long life vinyl decal with application tape for easy installation. Measurement is of the decal at its widest or tallest point whichever is greater.
This sign grade vinyl decal will stick directly to doors, windows, bumpers and walls. Decal has no background..

Self adhesive
Water proof and stain resistant
Indoor life of over 8 years
Outdoor life of over 5 years
UV protected
Super thin (0.2mm) to fit in most tight spots or corners
Can be used for other projects other than automotive
Super easy to use
Low cost compared to a paint job!