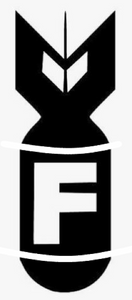 F Bomb custom Vinyl Decal
Welcome to Rebel Road Authentic, where self-expression meets high-quality craftsmanship! Introducing our F Bomb Custom Vinyl Decals, the ultimate statement piece for those who dare to be bold. Available in a variety of sizes and colors, these decals let you personalize your ride, laptop, or any smooth surface with attitude.
🎨 Customize Your Style: From sizzling reds to electric blues, our F Bomb decals come in a spectrum of colors to match your unique personality.
✨ Quality That Speaks Volumes: Crafted with precision and passion, our decals are made to last, weathering the road with durability and style.
🚗 Any Size, Anywhere: Choose from our range of sizes to perfectly fit your space. Make a statement on your car, laptop, or any surface that needs a touch of rebellion.
🔥 Hot Picks: Join the rebellion with our trending decals! Stand out and turn heads wherever you go. #RebelRoadDecals #FBombStyle
🛒 Easy Ordering: Explore our user-friendly website and order your F Bomb Custom Vinyl Decal hassle-free. Express yourself and hit the road with Rebel Road Authentic.
Unleash your inner rebel – shop now and let the world know you mean business! 🔥 #CustomDecals #VinylRevolution #RebelSpirit