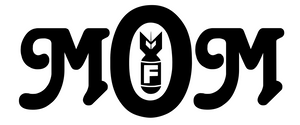 F Bomb Mom Custom Vinyl Decal
Embrace motherhood with a rebel twist! Introducing the F Bomb Mom Custom Vinyl Decal from Rebel Road Authentic – where fearless moms express their attitude in style. Available in a spectrum of sizes and colors, these decals redefine motherhood with a dash of rebellion.
🎨 Customized for You: Choose from an array of colors that reflect your unique mom style. Make a statement that stands out and showcases your personality.
✨ Quality That Lasts: Crafted with precision, our decals are designed to endure the journey of motherhood, adding durability and flair to your daily adventures.
👶 Any Size, Anywhere: Tailor your decal to fit your space perfectly. Whether it's your car, laptop, or any smooth surface, let your mom swagger shine.
🔥 Hot Picks for Hot Moms: Elevate your style with our trending F Bomb Mom Decals. Join the rebellion and turn heads wherever you go. #RebelMomStyle #FBombMomLife
🛒 Easy Ordering: Experience a seamless shopping process on our user-friendly website. Unleash your inner rebel mom and hit the road with Rebel Road Authentic.
Celebrate the fearless mom in you – shop now and let the world know that motherhood rocks with attitude! 🔥 #CustomMomDecals #VinylRevolution #RebelMomSpirit